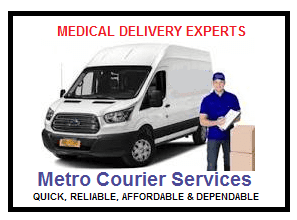 Metro Courier Service Specialties in NY & NYC
In Business over 19 Years, Metro Courier Services offers Long Island New York Courier Service & NYC Same Day Delivery. We offer fast Courier Service 365 Days a year. Additionally, our reliable couriers provide Guaranteed Fast & Safe White glove Transportation. Our Services includes Real Time Tracking & Same Day Delivery.
Courier Services, Deliveries & Transfers Available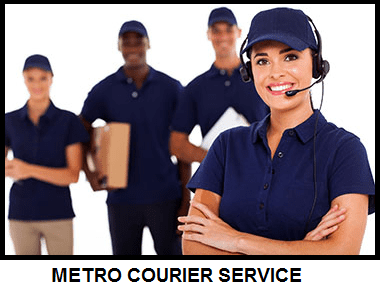 We work with Small Businesses, Private Companies and Large Global Companies on a daily bases providing fast reliable Courier Services with Same Day Parcel Delivery throughout Metropolitan Long Island, NY & NYC. Our Company has MANY responsibilities as a whole including Limousine Service, Party Bus Transportation, Shuttle Bus Service, Sprinter Party Van Service, Coach Bus Transportation & Medical Transportation for Doctor & Hospital Visits. Additionally our Courier Service offers the following:
Bank Deposits
Cannabis Delivery
Courier Service
Lab Specimens & Result Delivery
Legal Document Delivery
Mail Pick Up & Delivery
Medical Lab Bio Hazard Delivery
Medical Records
Parcel Delivery
Patient & Handicap Transportation
Pharmaceutical Delivery
Real Time Tracking
Real Estate Closing Document Delivery
Route Coverage
Routed & Scheduled Deliveries
Rushed Courier Service
Standard Courier Service
Store to Store Transfers
Warehousing
X-Rays Delivery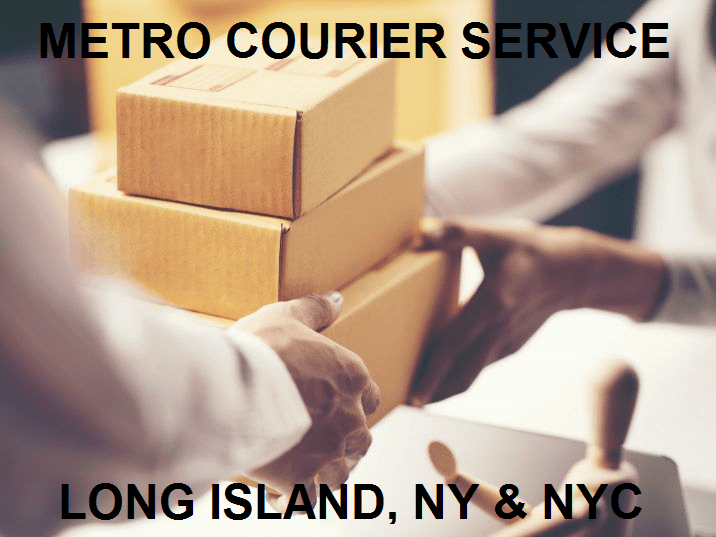 Metro Courier Services also works closely with the Medical Field & are experts at handling Bio-Hazard Contaminate Packages and other time sensitive packages. Our Couriers are aware of the HIPAA ( Health Insurance Portability and Accountability Act ) that was passed by Congress in 1996 and all Couriers are compliant with the Health Information Act. In addition all of our Couriers are Back Ground Checked, Licensed with the State and drug tested randomly. When you hire Metro Courier Services you get the Best of The Best at Affordable Pricing!
Warehousing & Delivery Service in Long Island, NY & NYC

In addition to our Courier Service, we also offer Warehousing opportunities in our 6000 Square Foot facility located in Freeport, NY for all kinds of Freight & Packages. Should you be running out of room, let us store your packages/freight & deliver it.
Should you be interested in Courier Service in the Metropolitan – Long Island, NY & NYC area or desire warehousing, please call our office for rates & additional storage Information. All Accounts receive their own 24 Hour Dispatcher & Couriers Telephone Number once an account has been established.
Simply The fastest-growing, most trusted Courier/Delivery Service in the Metropolitan Long Island, NY area. Call Metro Courier Service at (888)-638-7654