Shuttle Bus Long Island
Metro Limousine Service offers Shuttle Bus Rental Transportation Service on Long Island using our Shuttle Buses, Sprinter Vans, Coach Buses and Tour Buses for various Ground Transportation. We cater to all Groups and Sizes of Passengers and offer Shuttle Bus Service for Wedding Transfers, Sporting Events, Employee Shuttles, Long Island Rail Road, Medical Transportation, Corporate Transportation, Elementary and High School Trips.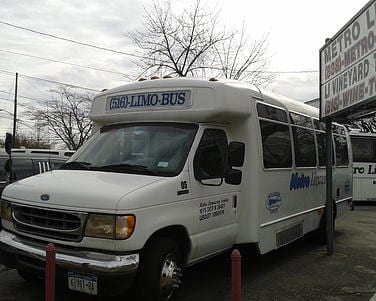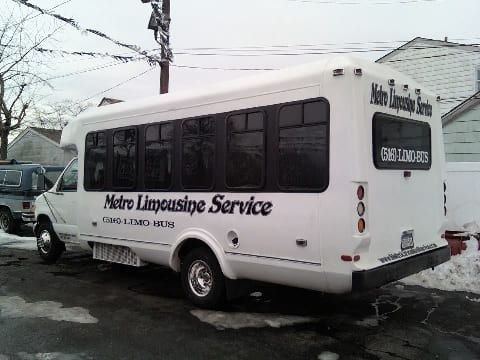 Long Island Shuttle Bus Service
Metro Limousine Service has an Exclusive line of Shuttle Service Transportation in Nassau County & Suffolk County, NY. Additionally, we service Brooklyn-Kings County, Queens County, Westchester County and Manhattan, NY better known as New York City.
In addition to our shuttle buses, we also have Coach Buses, Limo Buses, Party Buses, Employee Shuttles, Tour Buses absolutely everything for you Long Island Shuttle Bus Transportation desire. We cater to all Groups and Sizes of Passengers and offer transportation to and from NYC, The Long Island Vineyards, Group Sporting Events, Group Sight Seeing Tours, Wedding Shuttle Service and our most popular service during Prom Season, Prom Limo Bus Service for JR & SR Graduation Parties.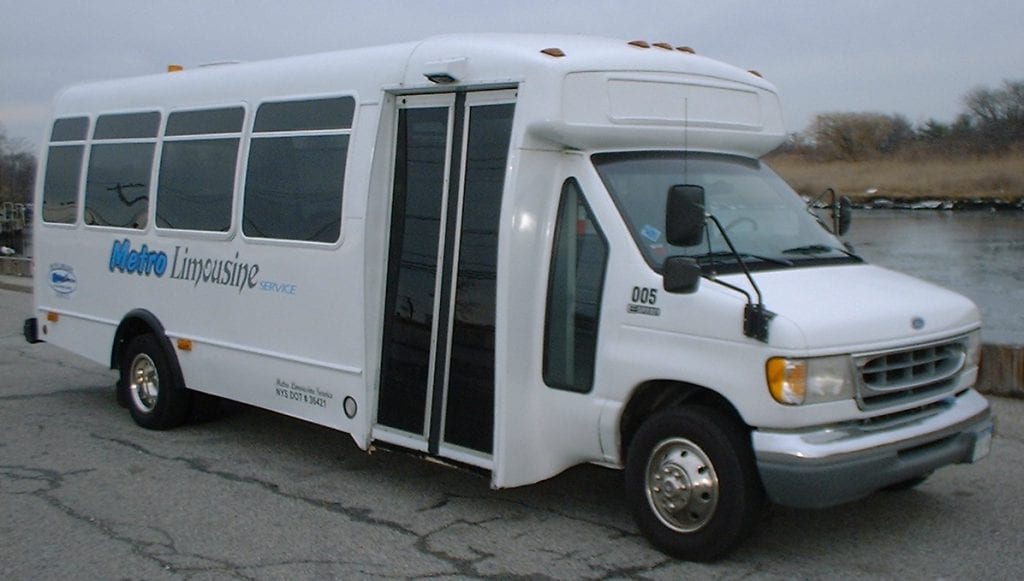 In conclusion, if you are looking for a large Shuttle Van, Small Shuttle Van, Coach Style Bus or even a Tour Bus. Metro Limousine Service has them all! Call US TODAY for a fast FREE Rental Quote.
Shuttle Bus Service General Questions & Answers:
Q: How many passengers can a shuttle bus hold?
A. The largest shuttle bus we carry seats up to 30 passengers.
Q: Does it have a bathroom?
A. Our shuttle buses do not have a lavatory/bathroom.
Q: What kind of seating arrangement is it?
A. All of our shuttle buses have forward facing seating
Q: Is it set up like a party bus??
A. No, all of our shuttle buses are for pick/up & drop/offs only. They are not fancy inside but get the job done.
Q: Is the shuttle bus less expensive then a limo bus?
A. In some instances yes. But it also depends upon what the transportation purpose is.
Q: How do I make a reservation?
A. Please call us anytime and speak to one of our operators / dispatchers about details of your desired trip.
Call us for a fast free reliable quote on your Long Island shuttle bus transportation today !
Don't Drink and Drive.
For reservations & information: 1-888-METRO-LIMO or 1-888-638-7654
METRO LIMOUSINE SERVICE * 111 ALBANY AVENUE FREEPORT, NY 11520