Employee Shuttles Services Long Island
Oftentimes, companies find themselves in the position of having to move personnel "Employee Shuttles" between two or more locations or on a regular basis. Whether your company needs to move personnel as a result of a merger or acquisition, a special development project, or simply growth within your ongoing operations, Metro Limousine Service offers Corporate Shuttle Bus transportation Programs that are designed to help Senior Management maximize the potential in your organization. Whether you are in need of moving a large group of employees and need Big Coach Buses or need to move a small group of employees with Shuttle Limo Buses, Metro Limousine Service can accommodate the transfers of your personal.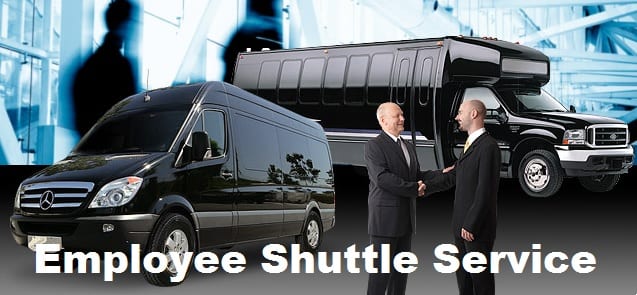 Employee Shuttling Long Island
Let Metro Limousine Service provide you with Corporate Transfers and Employee Shuttling Services on Long Island for all Corporate Accounts. As always, our mission is to simply afford you the most efficient and economical method of transportation for incorporating bus shuttle service on Long Island. We handle Shopping Malls, Airport Transfers, Training Seminars, Parking Situations and many, many more client movement situations.

Furthermore, our Corporate Shuttle Service on Long Island, can attribute incredible efficiency and control to any Company's Traveling needs including saving your Employees valuable time just by getting them on their way to their destination quickly and conveniently.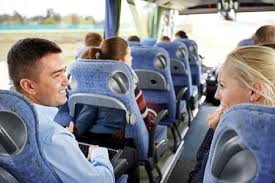 If you are interested in a discussing the possibilities of hiring our shuttle bus service for transferring your employees from one location to another on a daily basis or in need of moving your employees for a merger or training seminar just a few times a year, give Metro Limousine & Party Bus Service a call in Long Island, NY at (516)-LIMO-RENTAL or in NYC at (212)-SHUTTLE for the BEST pricing for Shuttle Bus Transportation Services.
Employee Shuttles General Q&A:
Q: How many passengers can a shuttle bus accommodate?
A. All of our employee shuttles seat 20 to 30 passengers.
Q: Will you work short term?
A. If you are interested in moving your employees from one location to another we will work with you what ever the time frame is.
Q:. Does the shuttle bus have storage ?
A. All of our shuttle buses have cargo space inside if your interested in storing your belongings during shuttling.
Q: Can you provide more then one shuttle bus for different locations ?
A. Yes, we can accommodate with multiple shuttles if you have multiple locations.
Q: Can I bring food & snacks on board?
A. You may bring food & drinks with you however please be sure to throughout what ever you bring in the shuttle bus.
Q: How do I make a reservation?
A. Please call us anytime and speak to one of our operators / dispatchers about details of your employee shuttling.
Call us for a fast free reliable quote on our Corporate Shuttle Service transportation today !
Don't Drink and Drive.
For reservations & information: 1-888-METRO-LIMO or 1-888-638-7654
METRO LIMOUSINE SERVICE * 111 ALBANY AVENUE FREEPORT, NY 11520