Long Island Charter Buses
Metro Limousine offers Long Island Charter Buses for Rental Service on all of your Special events. Our family-owned and operated company has a Friendly, Professional Staff with over 19 years of combined experience in the Limousine and Motorcoach Industry on Long Island. We offer a wide variety of Charter Buses to suit your Transportation needs including 15, 25, 40 and 55 passenger Coach Buses equipped with air conditioning, DVD entertainment systems, reclining seats, and restrooms.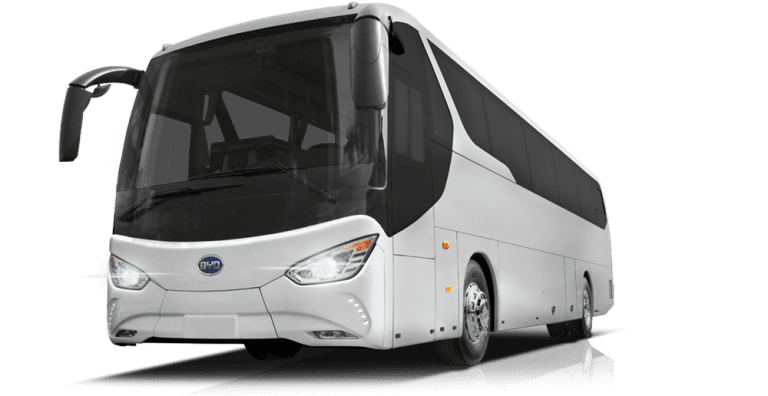 Safe Transportation with our Long Island Charter Buses
Metro Limousine Service is committed to enhancing and promoting the Motorcoach Industry's image by providing safe, reliable Charter Bus Transportation for all. We will accomplish this goal by providing friendly, courteous and professional employees as well as clean, well-maintained charter buses. It is our desire to help our customers create pleasant and lasting memories of their traveling experiences.
In addition to our Charter Bus Rentals on Long Island NY, we also service out of State ground transportation too. We carry many assorted Mini Buses, Coach Buses, Charter Buses, Shuttle Buses, Limo Buses, Party Buses and Tour Bus Rentals.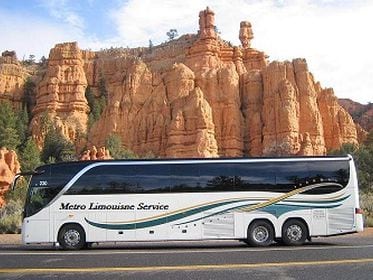 We hope to assist you with all of your group transportation needs. Whether you need wedding transportation or your heading to Hunter Mountain for a ski trip.
Charter Bus Service & General Q&A:
Q: How many passengers can a charter bus hold?
A. The largest charter bus we carry seats up to 56 passengers.
Q: Does it have a bathroom?
A. All of our coach buses have a lavatory/bathroom on board.
Q: What kind of seating arrangement is it?
A. All of our charter buses have forward facing seating
Q: Does the coach bus have storage inside?
A. All of our charter buses have room up top above your seating like an airplane and storage underneath before entering the bus.
Q: Does the coach bus have televisions & radios?
A. All of our charter buses have small TV's in the head rests & an AM/FM/CD radio for all to use.
Q: How do I make a reservation?
A. Please call us anytime and speak to one of our operators / dispatchers about details of your desired trip.
Call us today locally at (516)-LIMO-BUS / (516) 546-6287 or Contact Us via e-mail for your free no obligation quote for the best charter bus transportation in the industry.
Call us for a fast free quote on your Long Island charter buses transportation today !
Don't Drink and Drive.
For reservations & information: 1-888-METRO-LIMO or 1-888-638-7654
METRO LIMOUSINE SERVICE * 111 ALBANY AVENUE FREEPORT, NY 11520