NY METS & YANKEE STADIUM TOURS
We are proud to offer you our New York Stadium Tours. An exhilarating Day of NY Mets or NY Yankee Fan excitement. Your Major League Stadium Tour starts with one of our comfortable Stretch Limousines, Stretch SUV's &/or Limo Buses arriving at your door step. Your destination, Citifield Stadium in Flushing, NY &/or Yankee Stadium in the Bronx, NY.
Imagine walking on the baseball field, sitting in the dugout where your past time and/or present favorite player stood and visiting The Clubhouse or The Monumental Museum. This is truly the ultimate Baseball Fan Tour! Please call our office for availability and pricing on this unbelievable Stadium Tour Package.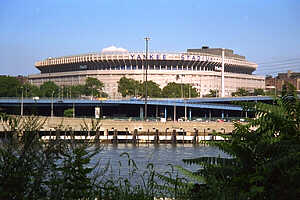 CITI FIELD & YANKEE STADIUM TOURS
In addition, we offer Limo Service in Long Island, NY. Our Services include Wine Tours, Birthdays, Weddings, Sweet 16's, Nights Out and Beer Tours in Long Island, NY. Additionally, Stretch SUV'S, Party Buses & Limo Buses Rentals are available 24/7-7 days a week. Call (516)-LIMO-SERVICE / (516)-546-6737 for an amazing rate.
Metro Limousine Service has been offering Unique Ground Transportation for over 19 years. Unlike the other Limo Companies on Long Island we are proud to be an Originator of Ideas and Service. Their is no comparison to the standard of Limousine Service you will receive form our company. Please call us with questions for rates on all of our services and rentals.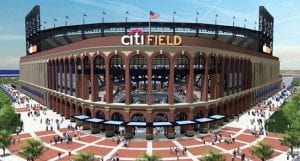 RULES & REGULATIONS: All Stadium Tour Bookings must be booked in advance to insure dates and availability. All Stadium Tours are based on a strict time schedule and can not be compromised. Pick up time and departure are the only times not subject to change. Itinerary is an approximate time schedule and is not guaranteed. In order to ensure that tours are taken, tour times must be met. All customers interested in tours must allow enough time to ensure arrival at the Stadium. Sedan/Limousine/Bus hours will be met as agreed upon in reservations terms. Metro Limousine Service's Stadium Tours is not responsible for any changes due to scheduling changes and or clients tardiness. To complete itinerary as listed please be sure you schedule accordingly. Metro Limousine Service Stadium Tours has no affiliation with the NY Mets and/or The NY Yankees and only acts as the liaison between their Stadium Tours and the usage of our Ground Limousine/Transportation Company and our clients. If you are interested in taking a Stadium Tour please call us : Toll free at 1-(888)-METRO-LIMO
Stadium Tours General Q&A:
Q: How often do you offer your tours?
A. We are the transportation to & from these stadium tours. We follow the regular baseball season.
Q: How many people can go on a stadium tour?
A. As many as you have.
Q: What kind of vehicle do you offer for these stadium tours?
A. We offer an array of different size stretch limousines based on the amount of stadium tour tickets you have purchased.
Q: How long does the stadium tours last?
A. Each stadium tour is about an hour long.
Q: Can I play my own music?
A. All of our party buses have blue tooth sound systems. However only 1 person can play their music at a time.
Q: Are their drinks in the limousine?
A. Yes, all of our limousines have soda, water and ice located in the bar wells.
Q: How do I make a reservation?
A. Please call us anytime and speak to one of our operators &/or dispatchers about details of your transportation.
Call us for a fast free quote on your stadium tour transportation today !
For reservations & information: 1-888-METRO-LIMO or 1-888-638-7654
METRO LIMOUSINE SERVICE * 111 ALBANY AVENUE FREEPORT, NY 11520
Don't Drink and Drive.