Long Island Limo Bus
We offer Limo Bus Long Island Rentals using our experienced Professional Chauffeurs. All of our Long Island Limo Party Buses are Detailed and Wiped down before leaving our Freeport, NY Location. We are Centrally located on the South Shore, New York with many other additional Limo Party Buses on our lot. We have White Party Buses, Black Party Buses and Limo Buses that hold 20 Passengers, 26 Passengers, 30 Passengers, 40 Passengers and 50 Passenger Party Buses. If you are interested in viewing the many Party Buses we carry please call our office or stop by and visit us. All Limo Buses have am/fm/cd/dvd players with TV'S, strobe lights and beautiful fiber optic lighting in the Limo Bus. All of our limo buses are maintained and mechanically checked every 6 months by the (DOT) Department of Transportation.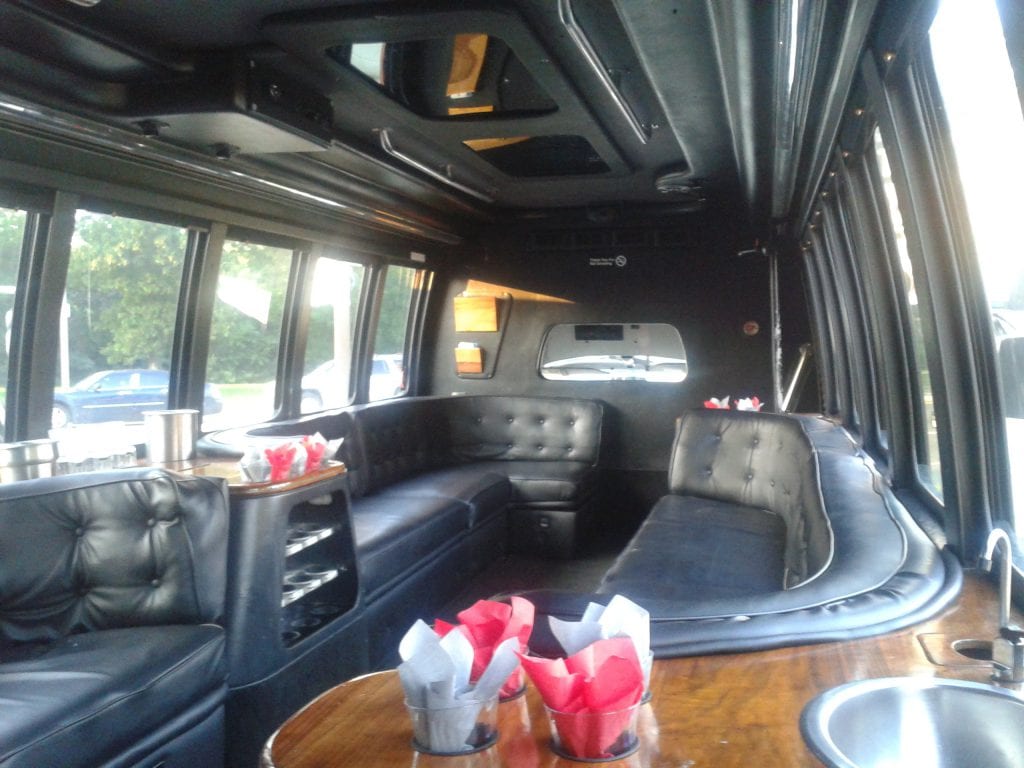 Party Bus Rentals in Long Island NY
Whether you are interested in a Limo Bus Rental for your Wedding in Long Island, a Night Out in NYC. A Prom in Long Island NY or a Long Island Wine Tour, we have many Limo Buses to choose from for you to enjoy. Metro Limousine Service is home to the Best Party Bus service in all of Long Island, NY. We offer Custom Luxury Limo Buses for all your Transportation and Limo Party Bus Touring needs.
Limo Bus & Party Bus General Q&A:
Q: How many passengers can your limo bus hold?
A. Our limo buses can seat up to 50 passengers.
Q: Does it have a bathroom?
A. Our limo buses with 25 or more passengers has a lavatory/bathroom.
Q: Is their limo bus lighting in side the buses?
A. All of our limo buses have RGB led lighting inside of them.
Q: What kind of seating does the limo buses have?
A. All of the party buses in our fleet have perimeter style seating.
Q: Can I play my own music?
A. All of our limo buses have blue tooth sound systems. However only 1 person can play their music at a time.
Q: Are their drinks in the limo bus?
A. Yes, all of our limo buses have soda, water and ice located in the bar wells.
Q: Do the limo buses have privacy partitions?
A. You can drop the shades for complete privacy but your chauffeur may still see you.
Q: How do I make a reservation?
A. Please call us anytime and speak to one of our operators &/or dispatchers about details of your transportation.
Call us for a fast free quote on your Long Island limo bus transportation today !
METRO LIMOUSINE SERVICE * 111 ALBANY AVENUE FREEPORT, NY 11520
Don't Drink and Drive.
For reservations & information: 1-888-METRO-LIMO or 1-888-638-7654