Limousine Service Long Island
Since 2004, Metro Limousine Service has flawlessly performed thousands of Long Island Wine Tours, Weddings, Nights Out, Funerals and other assorted Limousine Services over the past 19 years. As Limousine Specialists, we are dedicated to help you design that Specific Limousine Service of your choice. All of or Professional Chauffeurs are anxious to meet and greet you with a smile and a hand shake.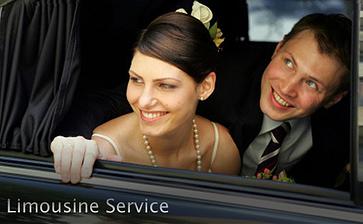 Long Island Limousine Service
Metro Limousine Service is located on Long Island, in Freeport, New York. We offer reliable, luxury limousine, stretch SUV service, party buses and executive coach service for individuals, private groups and corporate groups all over Long Island. We offer many professional limousine services from your bachelorette parties to your wedding day. Let Metro Limousine Service provide you with outstanding limousine service on Long Island.
Metro Limousine Service offers  Long Island Limousine Rentals like Stretches, Limo Party Buses for Proms, Weddings, Wine Tours & Beer Tours. Using our outstanding Transportation Vehicles such as our Lincoln MKT Limousines, Chrysler 300 Stretch, Super Stretched SUVS, Stretch Boss Hummer, Cadillac Escalade, Limo Party Bus, Limobusine, Shuttle Bus, Coach Bus and Charter Bus you are sure to enjoy our Professional Limo Service. Contact us today.

Long Island Limousine General Q&A:
Q: How many passengers can a limo accommodate?
A. All of our limousines seat up to 9 passengers. However anything over 10 people must now either sit in a Sprinter or Stretch SUV Limo.
Q: What kind of limousines do you have to rent?
A. We have a variety of limousines. Our fleet consists of a 6 passenger stretch Lincoln limousines, 7 passenger Lincoln MKT Limousines.
Q. Where can your limousine take us?
A. Where ever you are looking to go we have the licensing to get you their.
Q: Can I bring food & snacks on board?
A. You may bring food & drinks with you however please be sure to throughout what ever you bring in side the limo.
Q: Can I play my own music?
A. All of our limousines have blue tooth sound systems. However only 1 person can play their music at a time.
Q: Are their drinks in the limousines?
A. Yes, all of our limousines have soda, water and ice located in the bar wells.
Q: How do I make a reservation?
A. Please call us anytime and speak to one of our operators / dispatchers about details of your Long Island limousine rental.
Call us for a fast free reliable quote on our Long Island limousine rentals today !
Don't Drink and Drive.
For reservations & information: 1-888-METRO-LIMO or 1-888-638-7654
METRO LIMOUSINE SERVICE * 111 ALBANY AVENUE FREEPORT, NY 11520